Global Leader in Aluminum
Modular Integrated Construction
ABOUT ALUHOUSE
AluHouse is the world's leading building technology enterprise which specializes in the use of aluminum alloy in all it's product lines.Our major products include aluminum modular integrated construction (MiC) system,aluminum pedestrian bridges, steel MiC, concrete MiC, aluminum MiC modules equipped with M&E, kitchen & sanitary, fitting out etc. as well as aluminum automatic scaffolding system. The patented AluHouse MiC system is an innovative building technology which blends the use of aluminum alloy and architecture, has set a new benchmark in building industry.

Founded in 2012 with a headquartered in Hong Kong, AluHouse was rooted in an industrial base in Guangdong China, covering an area around 4,400,000 square meter, of which 250,000 square meters are used as a covered MiC fectory. We have 300 full-time workers and 2,000 plus workers from sub-contractors. We provide a one-stop supply chain from aluminum extrusion to modular house prefabrication .AluHouse's global business platform covers many countries and regions such as Asia, Australia, the United States, and Europe etc. Our business lines cover sectors such as tourism, retailing, residential, commercial and public utility industry where we provide users with premium prefabricated holiday homes, hostels, hotels, site office, showroom,dormitory, apartments, retail shops, quarantine facilities for medical use, and construction of public services, etc.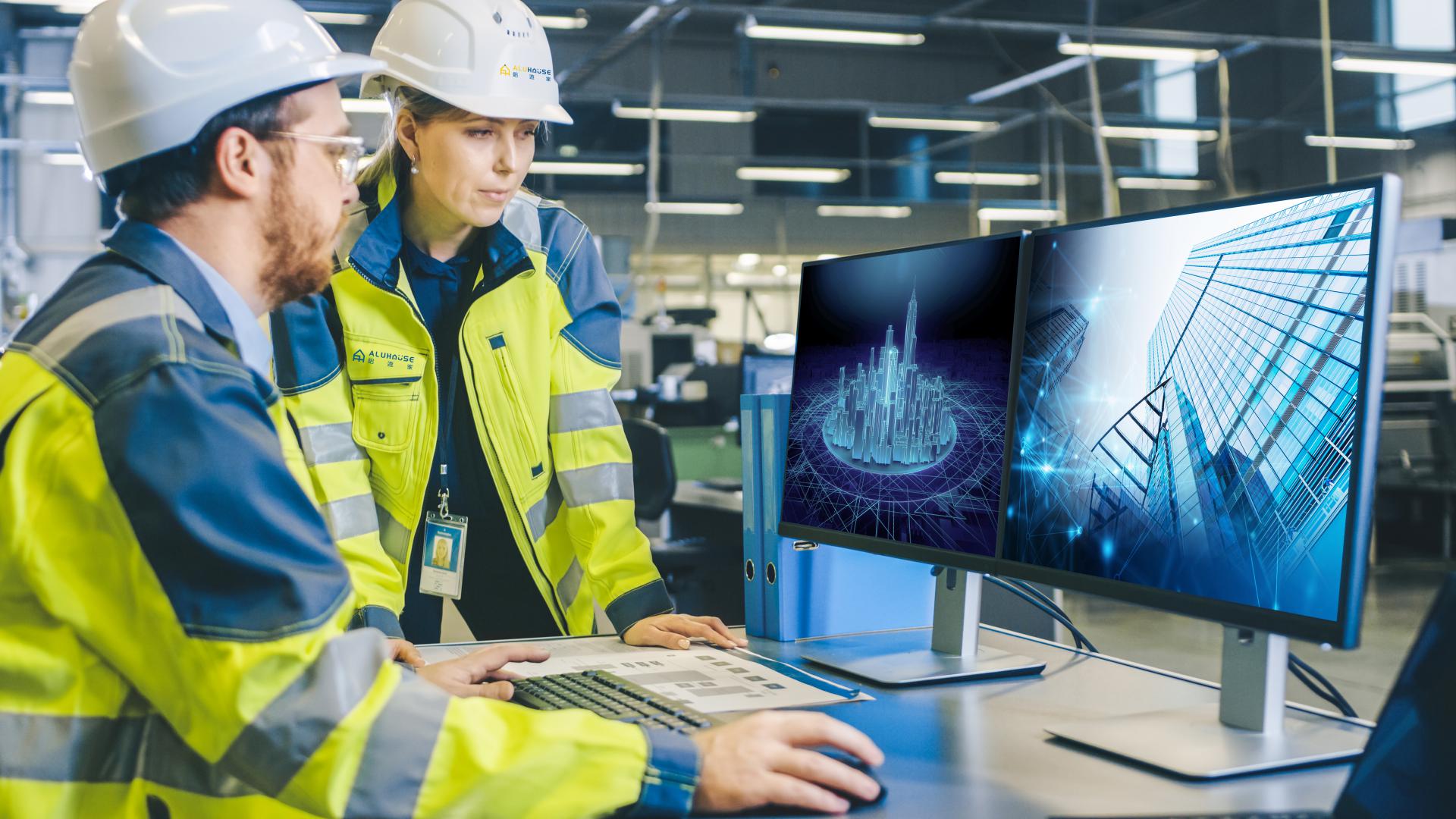 VISION MISSION AND VALUE

VISION
We are committed to creating a smart cities built from sustainable sources, providing more efficient and better living options for our descandants in the future and promoting a green world for next generations.
MISSION
We are committed to advocate, through our operating team and subsidiary companies, our contribution in the development of prefabricated structure houses and other related products to generate a green, low-carbon environmental friendly construction method for the industry , and to become a poineer in MiC industry.
CORE VALUE
Integrity and Ethics | Innovative | Dedication | Excellent Quality
A Legacy of Aluminum

AluHouse adheres the spirit and craftsmanship
of the family aluminum business,infusing
vitality into the materials.

We bring the building industry
towards an architectural revolution.
We create reform within the aluminum industry.

ALU space, ALU theories

AluHouse breaks the usual applications of aluminum,
to build the best quality of living spaces for the
community and bring you on an extraordinary journey with us.
Development history
2012

◆The first prototype aluminum house "Tea House" project was born in China

2013

◆ Start innovation of modular house by using aluminum structure

2014

◆ Start the R&D of aluminum modular building system and mock up testing

◆ Established an experience center in GD

◆ Company registered in Hong Kong and China

◆ Started applying patents and IP globaly

2015

◆ Finished Fairy Lake Hot Spring Resort project in Yingde, Guangdong

◆ Finished Real Estate Mobile Sales Office Project in Yangchun, Guangdong

◆ Finished Commercial Street Project (around 1000 ㎡) in Sihui, Guangdong

◆ ALPOD Prototype launched in Kowloon Park, Hong Kong

◆ Recognized as "Guangdong High-tech Product"

◆ Obtained ISO9001, ISO14001 and UKAS certification

2016

◆ ALPOD products launched in Shanghai, China

◆ Finished NanHu Lake Ecological Park Visitor Service Center in Gansu

◆ 2016 A' Design Award Silver in Italy

◆ 2016 Iconic award Winner in Germany

◆2016 Global Design Award Silver in Hong Kong

◆ Established experience center in Yunnan and Hangzhou

2017

◆ ALPOD exhibition tours in Hong Kong's Harbor Front Centre and EKEO

◆Business extended to American market and finished projects at california

◆Finished commercial street project at Fisherman's Wharf, Macao

◆Finished commercial street project at Shishan university town, Foshan

◆Business extended to new retail market and build unmanned stores

◆Writing prefabricated aluminum structure housing national standard

◆Recognized as "National High-Tech Enterprise"

2018

◆Business extended to high-rise modular integrated construction

◆ Passed the in-principle acceptance by Hong Kong building department

◆ Established a MIC laboratory in Hong Kong polytechnic university

◆ 2017 American architecture prize in the united states

◆2017 International design award(IDA) in the united states

◆Finished the boutique hotel project at Zhangzhou and Yangjiang

◆Finished Crab Island RV camp project at Beijing

◆Finished boutique hotel project at Bailinwan, Shaoguan

◆Finished commercial street project(Phase II) at Foshan

◆Finished sales office project at Jiangmeng, Guangdong

◆Finishend Hekka park showroom project at Meizhou, Guangdong

2019

◆Finished commercial street project at Xingning, Meizhou, Guangdong
◆Finished the holiday resort projects at Mei she, Meizhou, Guangdong
◆Finished site office project at Lung Kwu Tan,Pingshe,TKO,Hongkong
◆Hong Kong Sustainablity Award 2019
◆Hong Kong Construction Innovation Award(Productivity) First Prize
◆Listed as one of the MiC Demonstration Base in GD Province

2020

◆Hong kong Penny's Bay Mic Temporary Quarantine Facilities 1123 units (Phase 1A/2/4)
◆Zhaoqing Southern Power Grid prefabricated power distribution station
◆Hong Kong Shek Wu Hui, Kai Tak, Cha Kwo Ling site office project
◆Guangzhou South Railway Station "Guoxia Merchant Promotion Centre"

2021

◆Guangzhou Huangpu Jingxiacun "Beautiful Village" project
◆ Asia Aluminum Staff Quarter
◆ Kong Ha Wai Transitional Housing Project
◆ Site Office Project in PIK WAN ROAD\POK FU LAM\ CHEUNG CHAU